Organic Botanics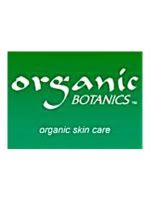 Organic Botanics is an ethical company which was established in 1998 by herbalist Celsi Richfield & her family who are long-time vegetarians.
It is a pioneer company of organic skin care. Celsi has been formulating natural skin care for over twenty years & has gone to great lengths to produce a unique organic range of unusually high quality.
It took an extremely long time to formulate our unique preparations, especially as certified organic ingredients were harder to source in 1998.
We go through a rigorous process to exclude toxic chemicals, artificial colours & perfumes from the products.
designer-beauty are proud to be a Authorized stockist of these wonderful products from Organic Botanics, we strongly believe in only selling brands which we ourselves believe in, and the Organic Botanic range is just amazing.
Organic Botanics are proud to be winners of the Natural Health Beauty Awards for 2009 and 2010
Organic Botanics are also a member of the Approved vegetarian Society